ADA Remodeling & Aging in Place Remodeling
in Denver, Lakewood, Arvada, Morrison, Wheat Ridge, Golden, CO, and the Surrounding Areas
Efficient, Functional, Affordable
You love your home so let's make it work for you for years to come. Moving to another residence or facility can be costly and you could lose the home, neighborhood, and memories you love. Instead, let's work together to find the ways that will help you remain safely in your home. Don't worry that any of the changes you decide to get will lower the value of your home. Many people are looking for open and airy spaces. And the safety features we add during home remodeling could be changed out at a later time very easily. Remember this is about you safely remaining in your home with the conveniences and tools that empower you to age in place.
ADA Remodeling by Summit Custom Builders has the experience necessary to help you determine the safety features you may need. Whether it's a bedroom, kitchen, bathroom or even a commercial space, Summit Custom Builders brings a level of experience and professionalism as your contractor, ensuring you get the results you deserve.
Quality Contractors
Here are just some of the home remodeling projects we do for aging in place. Keep in mind that many of these can fit ADA or can be adjusted for ADA home remodeling or business compliance:
Change floors to non-slip materials
Widen doorways and walk areas
Accommodations for walkers and wheelchairs
Redesign kitchens and bathrooms
Increase lighting throughout the home or office
We also can discuss a home addition to accommodate same floor living space or as an in-law suite addition.
Summit Custom Builders is proud to work with some of Colorado's seniors. They are individuals, couples and families who know that their home is best suited for aging in place and with some modifications can deliver amazing results without having to move.
Bathroom Remodeling & Kitchen Remodeling for Seniors Aging in Place
Slick floors, difficult handles, closed spaces. There are so many different safety hazards and obstacles in your bathroom and kitchen that make life difficult and unsafe. A kitchen remodeling and bath remodeling can make all the difference in adding the extra safety measures to keep you or your loved ones aging in place. Many of these changes can be adapted for ADA remodeling also.
Bathroom Remodeling for Seniors
Walk-in shower with seat
Tub to shower conversion
Walk-in bathtub changeover
Grab bars and handles
Elevated toilet seat
Accommodation for walkers and wheelchairs
Single lever handles
Additional lighting including night lights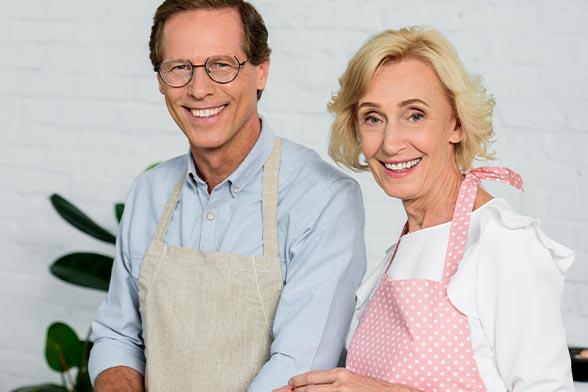 Kitchen Remodeling for Seniors
We are proud to help our local seniors accomplish their wishes with aging in place remodeling and ADA remodeling. We offer free estimates and consultations throughout the Denver area including Lakewood, Arvada, Morrison, Wheat Ridge, Golden, CO and the surrounding areas.
Non-slip flooring
Easy and reachable cabinetry
Eliminate tight corners
Additional lighting – under cabinets, night lights, etc.
Pull cabinet shelves and drawers
Automatic lighting
Wall ovens