Bathroom Remodeling and Bathroom Renovations in Golden, CO
Do you know what is one of the most common home improvement projects for homeowners in Golden? You might be surprised to learn that it is bathroom renovations that are at the top of the list, but perhaps this shouldn't be a surprise at all. Bathrooms get used multiple times per day by all members of the family, so why wouldn't you want to do a bathroom remodeling project to make one of the most used rooms in your home that much nicer? Summit Custom Builders wants to be your bathroom contractor and make your project a reality.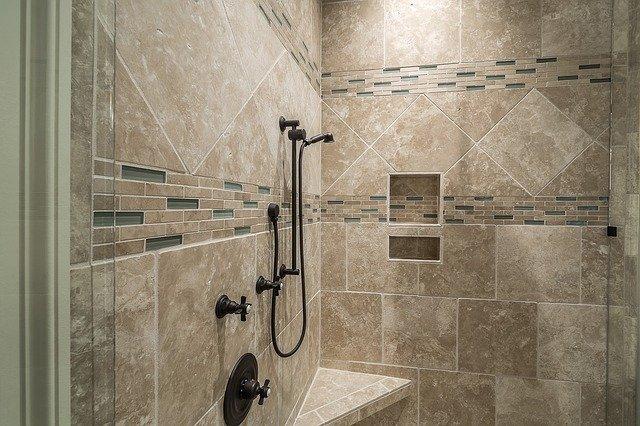 Tub to Shower Conversion, Bath Remodel, and Shower Remodel in Golden, CO
So what do homeowners want to do as part of their bathroom renovations? Often it revolves around doing a shower remodel, to make the shower more inviting and functional, yet stylish as well. Or it might be doing a bath remodel by adding tiling to the area. Or it might even be a tub to shower conversion where a nice shower gets put in place of the tub, and the extra area gained is used for storage or other needs. Whatever your bathroom remodeling project involves, from an upgraded toilet to a new vanity or storage shelves, Summit Custom Builders has the experience and expertise to make it happen.
Small Bathroom Remodeling in Golden, CO
Small bathroom remodeling is another bathroom renovation that is common among Golden residents. Sometimes you want to reconfigure part of your home to enlarge the small bathroom, or it just needs a skilled bathroom contractor to utilize the space better than it currently is. Whatever the case is, bathroom remodeling that involves a small-sized bathroom is both challenging and rewarding, for both the contractor and the homeowner. Summit Custom Builders has done dozens of small bathroom remodeling projects and can bring that knowledge to your project.
Home Improvement, Kitchen Remodeling, and Bathroom Renovations in Golden, Colorado
Think bathroom renovations are the only thing that Summit Custom Builders do in Golden? Think again. They are masters of the home improvement project, including other commonly used rooms such as kitchen remodeling as well as other home remodeling projects. Call them today to get your kitchen and bath remodeling project started!
Golden City became the "Lowell of the West", a regional center of trade and industry that boasted at certain times three flour mills, five smelters, the first railroad into the Colorado mountains, the Coors Brewery, brickworks, the only paper mill west of Missouri, clay and coal mines, and more. Golden was also home to an opera house and seven churches, including Colorado's third church, oldest Baptist church, likely oldest Christian church, and first Swedish immigrant church.
Serving Denver, Arvada, Wheat Ridge, Lakewood, Morrison, Golden, CO, and the surrounding areas.