Home Remodeling, General Contractor, Kitchen Remodeling, Bathroom Renovations, Home Additions, and ADA Remodeling in Denver, Wheat Ridge, Arvada, Lakewood, Morrison, Golden, CO, and Nearby Areas
Your Commercial & Residential General Contractor
Communication. Construction. Completion.
Summit Custom Builders has a reputation throughout Colorado for commercial and residential construction, remodeling and renovations. From bathroom remodeling to pop-tops, home additions to dream kitchens, the professionals at Summit Custom Builders meld communication and construction to achieve excellence in completion that comes in on time and on budget.
Clients throughout Denver, Lakewood, Arvada, Morrison, Wheat Ridge, Golden, CO and many other communities throughout Colorado trust Summit Custom Builders to get the job done right the first time, every time.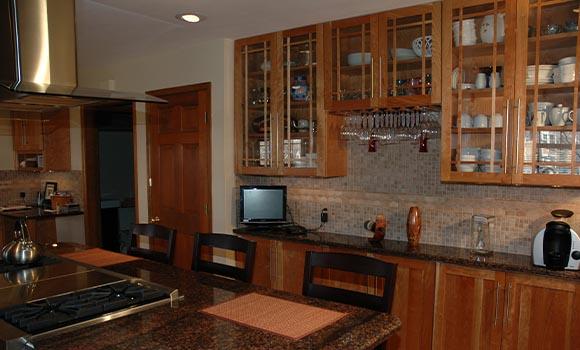 Offering Home Remodeling
and Renovations
With a Personal Approach
Our team understands the importance of listening. Although it may sound elementary, it is actually the lack of effective communication that results in the majority of problems surrounding any construction or home remodeling project.
Experience has taught us that by investing the time to ensure complete comprehension of your specific needs, requirements, and desires, we can deliver superior results and eliminate costly mistakes associated with miscommunication.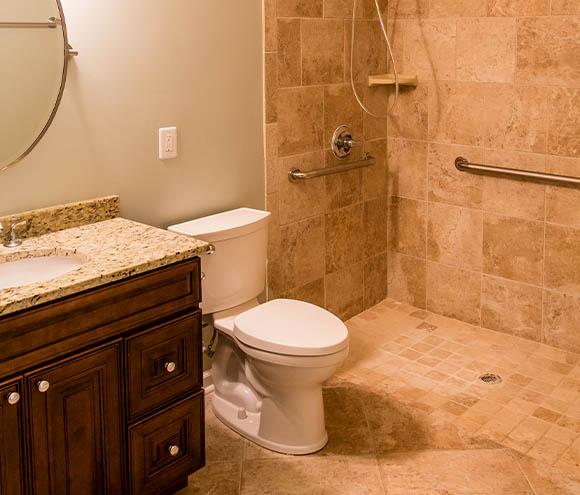 Love the home you live in, for life! Get bathroom renovations that meet your needs now and in the future. Through thoughtful planning, get kitchen remodeling that is designed to last a lifetime. Home improvement doesn't have to stop there, we are available for any home remodeling project you need!
Aging in Place
WE DELIVER SUPERIOR RESULTS
Our number one priority at any job site is protecting the construction crew, our clients, and their property. The professionals at Summit Custom Builders strictly adhere to all local safety regulations and abide by OSHA standards during every phase of every project. Management oversight plays an important role in maintaining a secure and safe job site. Safety inspections are conducted throughout the construction process in order to administer the most effective risk management protocols available. Our goal is to complete every project with no workplace accidents or injuries that result in time lost.
Everything we do is focused on your satisfaction. We make sure your doorways are widened, appliances are reachable, wheelchair accessibility is a priority, and your home is set up for staying in it for a long time through ADA compliant, aging in place remodeling. Whether we're your general contractor, handling your home renovation, doing a home addition or any one of our many services, our meticulous attention to detail, superior craftsmanship and choice of quality materials results in a completed project you'll take pride in sharing.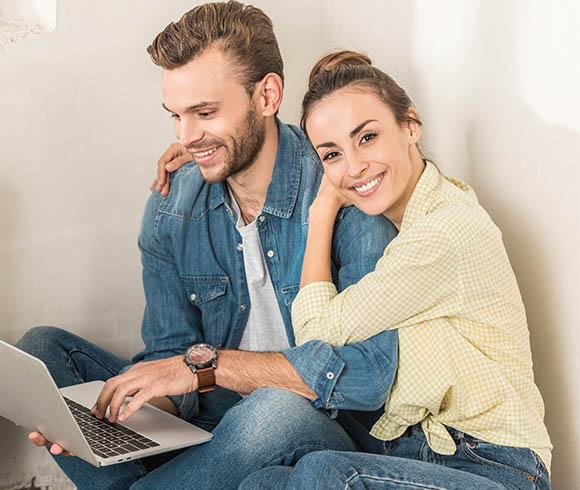 General Contractors that Bring Life To

Your Vision

Summit Custom Builders is a licensed General Contractor and Construction Company that offers interior design services specializing in high-end residential and commercial construction and interior design services with a one-stop-shop concept approach. We can see a project from the initial design to completion.

When you think of bathroom remodeling, what do you see? What does your dream kitchen look like? Whether you're renovating a house of worship, upgrading your home or improving the aesthetics of your business with a commercial rebuild project, Summit Custom Builders makes it possible. Our team works closely with you to make your dream a reality.

We have experience partnering with interior designers, architects, and other industry professionals to ensure your total and complete satisfaction. Whatever the project, you can trust Summit Custom Builders to deliver excellence. Contact Summit Custom Builders today for a consultation.
Our Recent Projects
Visit our project gallery to view our latest Home Remodeling, Bathroom Remodeling, and Kitchen Remodeling projects in Denver, CO, and the Surrounding areas.
SUMMIT CUSTOM BUILDERS DELIVERS EXCELLENCE IN REMODELING AND CONSTRUCTION FOR:
COMMERCIAL | RESIDENTIAL | RETAIL | NON-PROFIT | HISTORICAL | SCHOOLS | PLACES OF WORSHIP
General Contractor
Construction Company
Home Remodeling
Home Additions & Poptops
Home Improvements
ADA Remodeling
Bathroom Renovations
Kitchen Remodeling
Single to Multi-Family Conversions
Aging in Place Remodeling
Concept Designs
Basement Finishing