Home Addition in Arvada, CO
A home addition project is an excellent way to expand the living space in your home. It will give your home a new look while boosting its value. It is essential to work with an experienced contractor to make this home improvement project a success. If you are anywhere in Arvada, CO, or the surrounding area, Summit Custom Builders can help bring your home addition idea to life.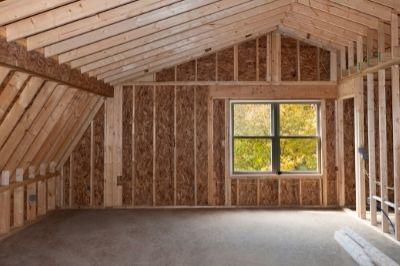 Home Addition and Home Improvement in Arvada, CO
Has your family outgrown your current home, and you need more space, but you love your neighborhood and don't want to move? Summit Customer Builders can help.
When it comes to home additions, we are one of the most trusted general contractors in Arvada, CO. From adding small bathrooms to implementing complex room additions, we can transform your home into a more beautiful and spacious living area without straining your finances.
As a full-service construction company, we are conversant with all the applicable building codes and can quickly get the necessary permits to ensure your project meets all legal requirements. We also have over three decades of experience working as a general contractor in Arvada and the surrounding areas like Lakewood, Wheat Ridge, and Golden. We know where to get the best quality materials and who to work with to deliver the best quality work.
Home Remodeling Services in Arvada, Colorado

Do you need reliable home remodeling services in Arvada, CO? Look no further than Summit Custom Builders. Whether you want to update a bathroom, replace a bathtub or shower, add a double vanity, or redesign your home's entire floor plan, our expert team can do the job right the first time. We have an experienced team dedicated to helping homeowners turn their dreams into reality without exceeding their budgets.
About Arvada, Colorado
Arvada City is in Jefferson and Adams counties, about 8 miles from Denver, Colorado. It's nicknamed "Celery Capital of the World" due to its active agricultural community. The suburb of Denver has a population of about 118,000 and is among the most attractive places to live in Colorado, offering its residents a dense suburban experience. One of the city's outstanding attractions is the Arvada Center for the Arts and Humanities, home to theatrical and musical productions and visual arts.
Call Summit Custom Builders today at 720-431-1056 to schedule a consultation for all your home addition needs in Arvada, CO.